In the past, the term "professional photography" had a different meaning than it did today. 
It used to mean something special. Professional photographers were experts in their field, understood the complicated equipment, and had spent years studying the subject. However, thanks to technological advances, powerful mobile phones now have high-quality lenses and easy-to-use photo editing software available at the push of a button. 
While this has certainly democratized the art of photography and opened it up to a whole new generation of aspiring artists, not just anyone can call themselves a professional photographer. 
To truly access the magic of family portraits, and to create the whimsical and vulnerable atmosphere to create some of the best moments caught on film, you need a professional. . 
Since her early teens, Cindy June has been exploring the world through a camera lens. With her many years in the field, she has learned the ins and outs of photography that can only come from a deep experience, and she is well-placed to explain what professional photographers use for the best results.
What Equipment Do Professional Photographers Use?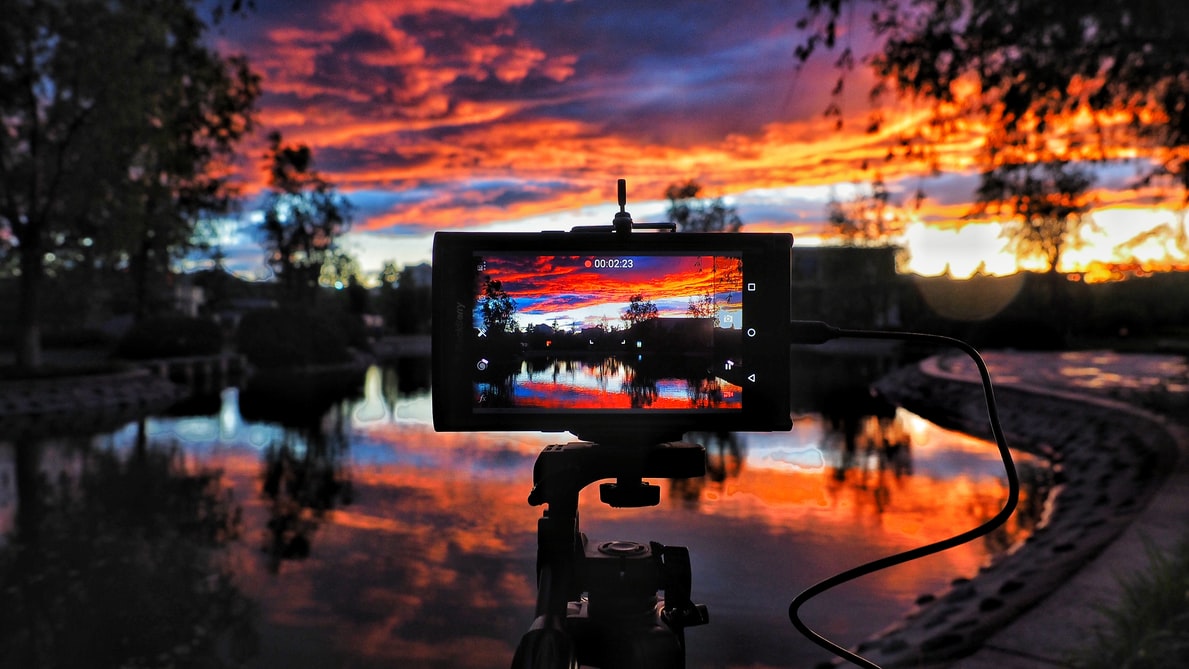 Cameras are the faithful companion for every professional photographer. But each camera is made differently and therefore, will help photographers achieve specific goals. It's essential to consider a camera's specs, such as the sensor. 
Sensors
Cameras have different types of sensors that allow the photographer to digitally take pictures. Sensors are the equivalent to film in analog cameras. The market offers digital cameras with full-frame sensors or APS-C sensors.
Full-Frame
A full-frame camera has a sensor that will capture a scene without cropping it because the sensor is large enough to do so. Analog cameras also have full-frame sensors. Photographers who want the benefits of an analog camera while still using digital methods like this feature. 
Other advantages of using a full-frame sensor include:
More light 

The same amount of megapixels found in smaller sensors

Sharper images, even in low-light conditions

A shallower depth of field
These types of cameras are perfect for macrophotography and portrait photography since the sensor can easily focus on a single subject while still capturing the entire scene. It's essential to buy a full-frame lens mount because anything smaller won't allow the sensor to work at its fullest capability. 
APS-C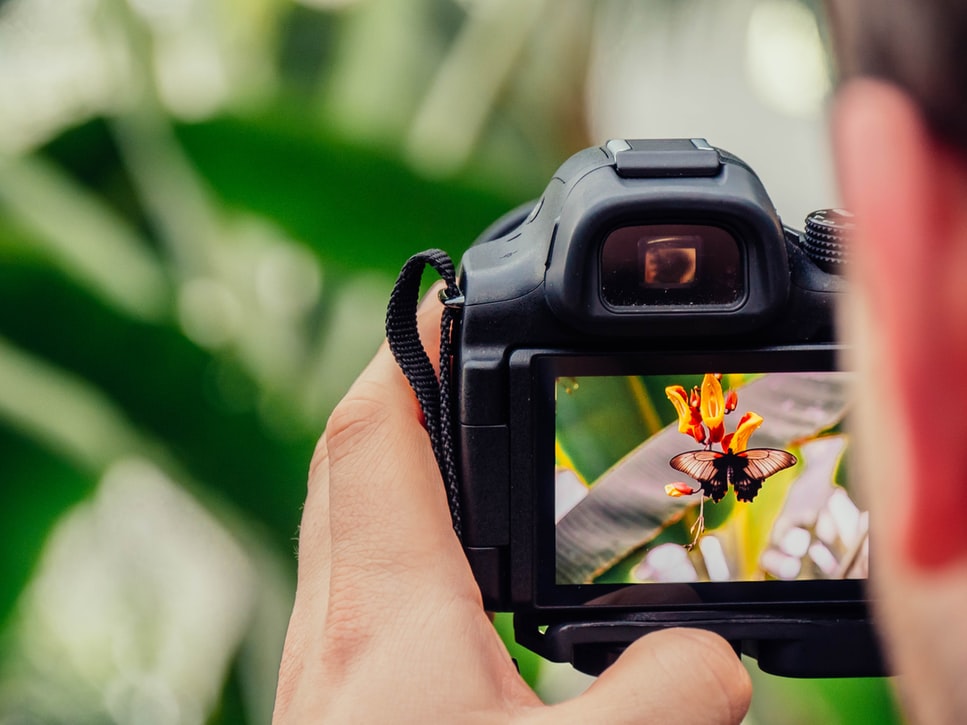 An APS-C sensor, on the other hand, is smaller than its full-frame counterpart, so cameras that feature this sensor are made with less material, making them:
More affordable

Lighter

Smaller 

Ideal for travel
APS stands for Advanced Photo System, and "C" stands for Classic, which refers to the film negative format. Beginners exploring photography will usually choose a camera with an APS-C sensor for its benefits listed above. 
The majority of single-lens reflex (SLR), mirrorless, and compact system cameras contain an APS-C sensor. There is a wide range of lens options available for photographers to use, a factor that helps newbies learn about camera equipment and which lenses are used for certain situations. 
The image quality this type of sensor is capable of producing is pristine and detailed. The image you want to capture will be cropped since the sensor is small, but this allows the photographer to fill the frame with the subject. In portrait photography, for example, this sensor would emphasize the details of a person's face in a close-up shot. 
From Nikon to Canon to Sony, there are all kinds of cameras for all levels of photographers, but don't forget that you need more than a fancy camera. You need software as well as hardware.
What Do Professional Photographers Use to Edit Photos?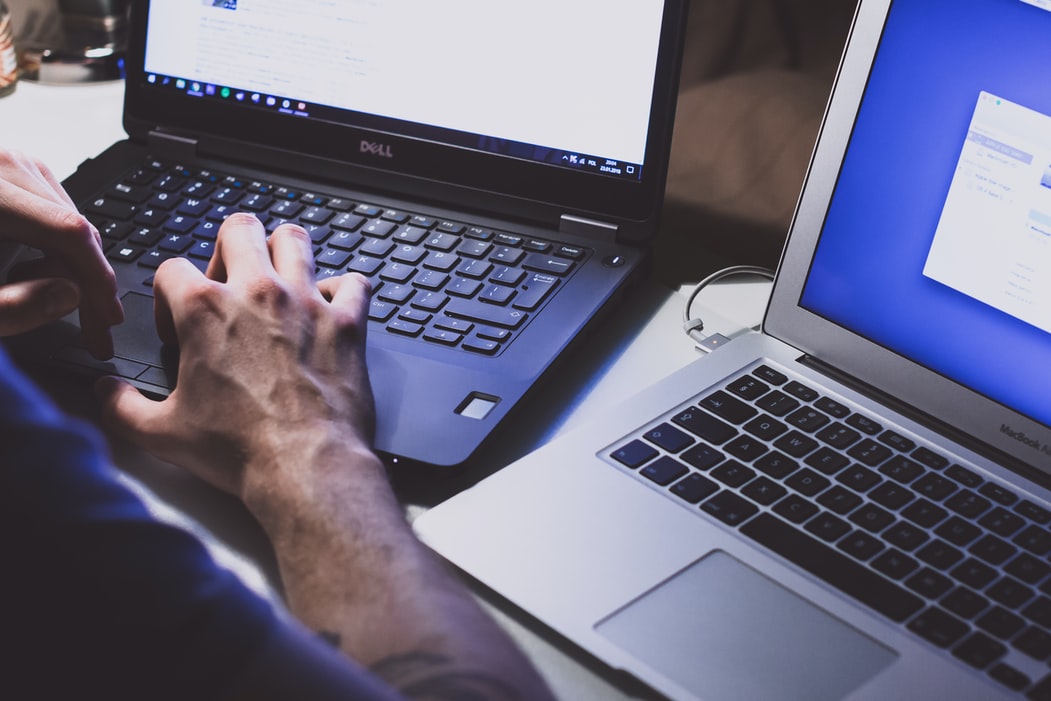 When it comes to photo editing, Adobe sets the bar. There are many products to choose from, but Adobe Lightroom is a highly used workflow program with a beginner-friendly interface. 
Adobe Lightroom
All levels of photographers use it. While a subscription is required, Lightroom offers these benefits: 
Simplified workspace

Organized photo management

Quick access to the image library

Lens-based corrections

Face detection and tagging

Plug-in support

Connected mobile apps
Adobe Photoshop
For more advanced photographers who have learned how to be patient, Adobe Photoshop may be the software for them. It's harder to navigate since it offers so many tools. Based on your different projects, you can save customized workspaces to eliminate unnecessary tools. Photoshop has other benefits, including: 
Photo correction and manipulation tools

Mobile and web design tools

A vast selection of drawing and typography tools

3D design capability

Synced libraries and cloud documents
Many newbie photographers want to know which software is the most trusted in the industry or what is the best camera for a photographer. The best professional camera depends on the person who will use it and the niche they will work in. 
Working with Professional Photographers like Cindy June
Having good equipment is important in the photography business, but clients shouldn't let this be the only determining factor they use in choosing a photographer. A person with a camera must have what it takes to become a professional photographer and that includes skills, education, and above all, passion for the craft. 
Additionally, professional photographers need to find a camera that they feel comfortable using with the functions they want for their work, whether it's boudoir, macro, or wedding photography. All photographers learn and grow with their equipment, but it's the person behind the camera  that makes all the difference. 
Contact Cindy June today to learn more about her services and work ethic.