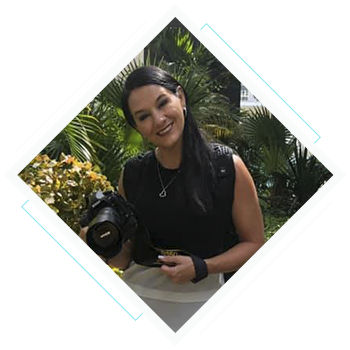 I have been involved in photography since my early teen years. As I discovered the world with a camera in hand, I developed a personal photo gallery to document and reflect on my life. My gallery is like a story book of beautiful images that hold special meaning for me. Through it, I have refined my craft and reflected on the purpose of my art. This is the art that I now share with you. Behind my lens, I can capture fleeting moments and create a story that you can share with generations to come. A photograph can last a lifetime and beyond – each one represents a moment in time that you can't get back, but can re-live through the power of my art.
My rural roots helped bring me closer to nature, and unlocked my ability to see the diversity of colours and textures that the world has to offer. I see natural objects as artistic still-life images that can teach us to look deeper and discover the inner beauty in all things that is waiting for us to experience it.
This unique view I have of nature and beauty has inspired me to capture and share my vision with others through my work. This drive turned a hobby into a mentorship, and then pushed me to develop a skilled focus, turning my love of photography into a business.
In each portrait, there is a story in one's lines and a hidden purity in one's eyes that can be captured by a skilled photographer. A family dynamic shows relationships that are to be cherished. A wedding teaches us about love, rebirth, and the innocence of youth.
Engagements
Are you interested in having an engagement shoot? If so, we suggest booking your session early in your engagement.
Weddings
Professional wedding photography is truly and art, both in the technique used to capture people in a wide range of activities (some formal, and others more informal) and in the personable way a photographer needs to interact with the guests.
Cindy June Offers The Best Services
If you are looking for a highly qualified, personable, and artistic photographer to capture your life, look no further. Cindy June is the artist you need to make it happen. Cindy June is a photographer who excels at capturing what lies beneath the surface. Her photos have a timeless quality that shows the character and personality of her subjects.
CONTACT ME
Let's get started capturing your memories with my professional photography services.
Cindy has a very creative eye, and her photos are so incredibly unique!!! She really has a talent for getting the pictures to really reflect your style and personality. I am ecstatic with her work and highly recommend her!!!
Cindy did an amazing job on our daughters 6 month pictures. She's full of energy and never lost our daughters interest. The pictures turned out amazing and we are constantly getting compliments on how great they are. Can't wait to book our next session with her!