It's an exciting time to be home with your newborn baby! Congratulations on becoming a Mom or Dad!
During this exciting time, a lot of parents don't think about taking photos of their child at the newborn stage, which is understandable after all that they've been through. However, as parents watch their children grow up, they end up feeling nostalgic for the good times, back when Mom could hold their child in their arms, where their little one's hands were so small they could only hold onto only one of Dad's fingers.  
That's why baby photography is important. It documents a fleeting time of new love. But not to worry! Cindy June can provide you with many tips on how to do baby photography at home.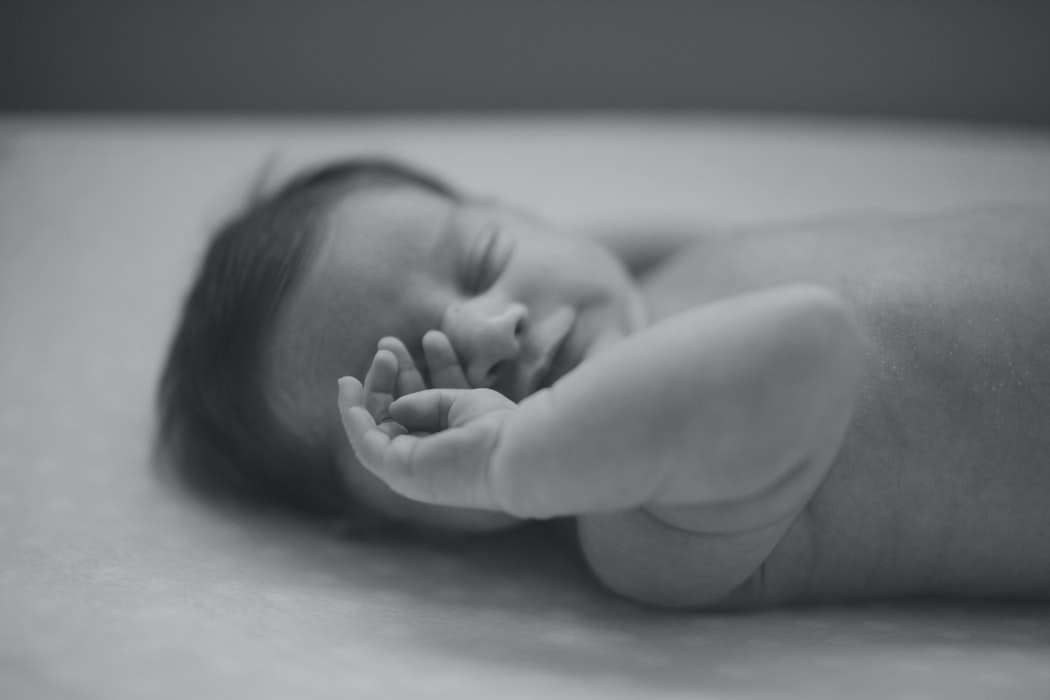 Take Your Time
If you've just become a Mom or Dad, it's recommended that you take some time to yourself before starting to set up your own newborn photoshoot. You have weeks to capture some key moments of your little one.
In the first two weeks, your newborn is in the sleepy phase, which makes for easier opportunities to capture some candid shots where you don't have to worry about backgrounds or lighting. 
However, it is very possible to capture some exquisite baby photos when they're a month old. Many photographers make a big deal about photography in the first two weeks since babies aren't as alert and make for easier subjects, but if you're photographing them yourself at home, there's no rush. 
Parents need to take care of themselves, and don't need the stress that can come with rushing photo results.
Time Your Shots
Before going ahead with the photoshoot, it's essential to plan out your shots to get the right lighting, background, and pose from your baby.
Take note of how and where the natural light falls in your home throughout the day. It is usually best to find a room with windows that face north or south; that way, you will have light, but not direct sunlight, which can create unwanted shadows and show up harshly in the photo.
A word to the wise: if you use artificial light,  don't place lights under your baby.  It will most likely give off an unnatural look, which is why it's a commonly used trick in horror movies. Always place lights above your baby to give them an angelic appearance.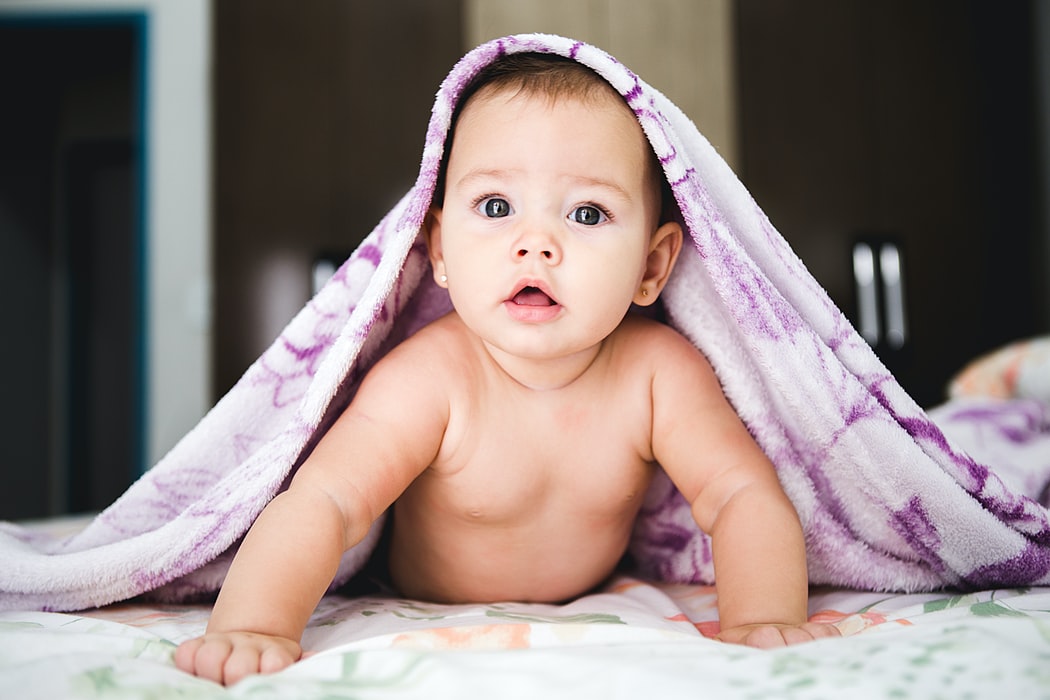 Have Props Ready & Waiting
Once you've chosen the room, make it comfortable for your baby. Not only will a bed or fluffy blankets provide a safe place for them, it will add texture to your newborn photos! Remember that newborn photography is all about your baby, so add props that are neutral or have a subdued colour, such as beige and powder blue.
Choosing props ahead of time and having them in your designated photoshoot room will save you time and prevent you from losing perfect moments. Speaking of which, if you have a pet or older children, they can make the photo feel more real. However, you will need to judge whether or not this is a good idea. For example, if your pet is easily frightened or has a hyper personality, that can add stress to the process. 
If your baby is awake or at a more active stage in their life, toys and gentle singing will catch their attention, so you can take newborn photos much more easily.
Baby Photography at Home: Posing Your Baby
Among my arsenal of photography tips is this gold nugget: posing your baby means keeping them happy and quiet. Feed your baby prior to taking photos and keep the temperature snuggly warm; this will provide you with some cute sleeping photos. Gently placing their little hands under their head is guaranteed to increase their cuteness factor.
If you've been looking for inspiration among newborn photos, you've probably seen the classic basket shot. It's one of my highly requested types of baby photos. If you have a basket and plan to use it in your newborn photos, make sure the basket doesn't have any exposed sharp materials. You will also need to fill the basket with soft blankets for your baby to lay comfortably on top.
To enhance your baby's angelic features with soft shadows, angle them at 45 degrees to the light source you're using. This will allow the light to fall over their head and flow down their body. Look at their nose for a soft shadow; this will be your confirmation that you have them in the right position.
Don't forget to add variety to your newborn pictures with close-ups, medium shots, and long shots. Have fun with the camera and your newborn bundle of joy!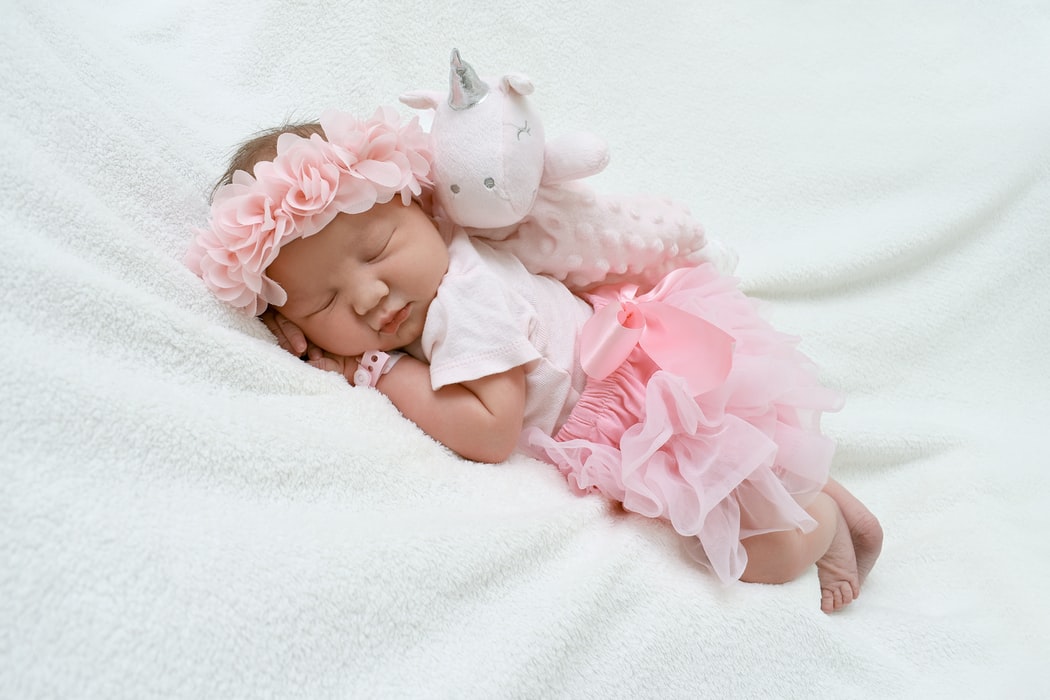 Have Newborn Photos to Cherish for Life
When it comes to babies, photography is an excellent medium to use because it captures such beautiful moments that parents and grandparents will revisit over the course of their lives. 
If you've ever brought home a romantic partner to your family home, you'll remember the cringe fest where your parents whipped out your baby pictures and gushed over your sweet little nose and toesies. Now, you will get to do the same thing when your child grows!
If you want to learn more about maternity and newborn photography, Cindy would be happy to answer your questions!
Why Call Cindy June Photography?
Taking newborn pictures can be difficult for some people. You may not be adept with technical equipment, know how to best capture your little one's adorable features, or have time to do a photoshoot at all. 
Mom just had a baby, so both of them should take it easy and enjoy being together. That's why a professional photographer, like Cindy, can help parents make the most of this precious time. 
She can take the stress out of the process and provide an album of high-quality colour and black and white photos that you will cherish forever. Cindy June is experienced in baby photography, so she can take the helm of your project and steer it towards what you have in mind. From lighting to backgrounds to editing, Cindy is a master of photography.
Now, don't wait too long! Your little ones grow up fast. For professional-looking newborn photography, get in touch with Cindy June today!